1970s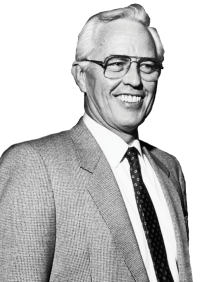 John Hogg, founder of Intras Ltd, was also a co-founder of the International Wire & Machinery Association (IWMA) and the International Tube Association (ITA). He played an instrumental role in the negotiation and establishment of international wire and cable shows, including the founding of 'wire'– the leading international wire and cable exhibition, now organised by Messe Düsseldorf.
1984
Intras Ltd was founded as a management company to administrate the activities of IWMA and ITA trade associations. Intras begins to create a worldwide database of companies and products involved in the wire, cable, tube and pipe industries.
1988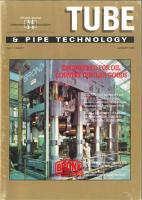 Tube & Pipe Technology (TPT) was first published in 1988. Covering technological developments concerning tube and pipe manufacturing methods, production machinery and processing equipment, it is now published six times per year.
1992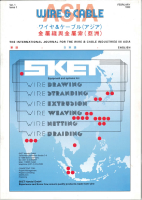 Wire & Cable ASIA – aimed at the increasing Asian market – was published for the first time. Now issued four times per year, it includes industry news, technology news, as well as technical articles.
1998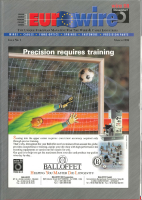 Published for the first time in 1998, EuroWire (EOW) is the leading international magazine for the wire and cable industries. It covers corporate and technology news, technical articles, and informative news from the Americas.
2008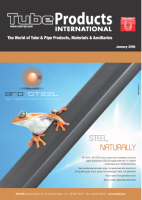 Tube Products INTERNATIONAL, reporting on specialist areas of tube and pipe products for applications such as aerospace, automotive, civil, energy, OCTG, structural and mechanical, published for the first time. Currently produced as a section within TPT.
2011
Embracing the digital world, wiredInUSA – Now a vibrant and informative website, has become a well-respected resource aimed at the Americas.
2020
Euro Fasteners & Fasteners ASIA first published in 2020. In-depth feature sections dedicated to the fasteners industry within our wire magazines.
A commitment to the future
Intras Ltd employs a dedicated team of staff, who individually serve the company's growing international client base. Through its range of publications and industry services, Intras provides clients with unrivalled support in terms of corporate and promotional marketing, enhancing sales and promoting technological awareness. Like many publishers, we also embrace the use of digital and web-based technology and actively encourage engagement with us through our LinkedIn and Facebook social media sites.
Although an independent publisher, we have strong ties with the many leading international exhibitions worldwide, and our staff attend or our magazines can regularly be seen at: wire Düsseldorf, Tube Düsseldorf, wire and Tube China, wire and Tube India, wire and Tube Southeast Asia, Wire & Cable Guangzhou, IWCS, Fabtech, Valve World Expo, Steelfab, MACH, EuroBLECH, Global Industries, Made in Steel, Lamiera, Interwire, Wiretech, EMO and Fabtech Canada.

Here to serve the industries we helped to shape